CLIENTS & TESTIMONIALS
After performing for almost 700 events in the last 4 years, we're grateful to the hundreds of organizations across North America who have entrusted us with their important events, fundraisers & celebrations: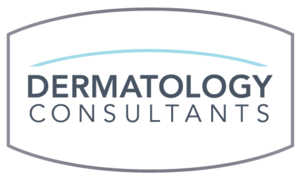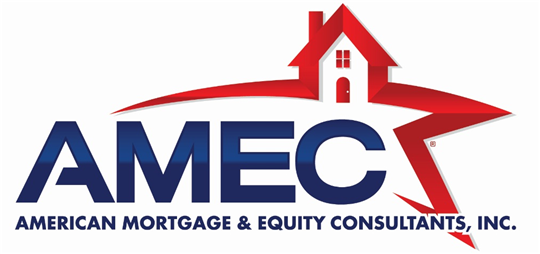 More than half of the shows we book are either repeat clients or word-of-mouth referrals. If you would like to speak with any of our past clients, simply ask and we will gladly provide contact information to help you get in touch with them!
Hear what some of our recent clients have had to say about their experiences with Rock It Man:
"YOU WANTED THE BEST - YOU GOT IT! ROCK IT MAN ENTERTAINMENT!"
"We had Jon Li and Rock It Man Entertainment perform for our wedding in October 2015, and it was awesome! Both my bride and I decided that we wanted something more fun and interactive as opposed to the typical DJ / dance thing, and Rock It Man Entertainment delivered it in ACES!!
Jon did a great job in keeping the music rolling and the wedding reception guests singing and dancing! Since the wedding all the wedding guests have said the same thing "Wow – what an incredible reception with the dueling pianos!!" It was truly fun!!
This was by far the most fun I've had at a wedding (of course I'm a bit biased as it was my wedding) but if you're looking for an absolute ROCK STAR wedding reception – you got it right here! Remember the name: Rock It Man Entertainment!"
Dan Meehan, Groom, Wedding Reception at Minneapolis Marriott Northwest
"WORLD-CLASS ENTERTAINMENT, A BREEZE TO WORK WITH!"
"We were pleased with our choice to hire Jon Li and Rock It Man Entertainment for our World Series Gala in October 2014. We wanted Dueling Pianos entertainment from the very beginning, but struggled to find the right person that would fit our budget and corporate regulations.
Jon was very professional and flexible enough to handle our strange requests and requirements with ease. Jon and Hannah came prepared at their designated load-in time, set up and performed a superb show with little day-of guidance or supervision.
I definitely recommend Jon and Rock It Man for your event and feel confident that he will not only put on a great show, but make the planning and business process a breeze. I hope that we are able to use him in the future for our events."
Breanna Edgley, Kansas City Royals, World Series Gala at Kauffman Stadium, Kansas City, MO
"THE PERFECT ADDITION TO THE EVENING"
"We hired Rock It Man Entertainment to support our annual National Night Out event for the residents of a rental townhome community. Jon did an amazing job by keeping the energy up all evening. Typically at events like these in the past, our attendees would only stay for 30 minutes or so. With his help, most of the attendees stayed the whole two hours! Jon incorporated a mix of music to make sure all age groups had something they could sing along to.
My personal favorite moment was when he had all the kids up by the piano singing and dancing along. Besides the music, he also helped our team by announcing raffle winners and prizes drawings. With a quick wit, he supplied silly snippets of music to accompany these moments in the evening. Thank you very much!"
Anna Michaela, DK Living, Corporate Event at Southfork Townhomes in Lakeville, MN
"LAUGHS AND FUN ALL NIGHT"
"Jon and Casey from Rock It Man absolutely killed it at our company Christmas party! Everyone loved them and stayed for the entire night. Thank you so much for providing additional laughs and fun all night. We would definitely recommend them 100%!"
Holly Barth, Bill Barth Automotive, Company party at Sixteen03 Main Events, Bismarck, ND
"Wish We Could Do it All Again!"
Rock It Man Entertainment helped make my husband's 50th birthday party a huge success! Robert and Rock It Man Entertainment were the perfect choice for our party! Before the party, he offered some great suggestions to help the flow of the evening and prepared some songs that were special to my husband. During the party, he set the festive tone right from the start and progressed the music perfectly as the night evolved. There was something for everyone on our multi-generational-guest list to enjoy. And he honored special guest requests, too!

I have received so many complements from our guests about how great the musician was and how fun the party was. They were even trying to coax me to keep him playing and pay the city noise-fine after hours! I will definitely use your group again and recommend Robert or another of your talented musicians for any party or event! Cheers!
Kim Batham, Birthday Party in Prior Lake, MN
"THANK YOU FOR MAKING EVERYTHING MORE FUN!"
"We were so blessed to get Jon from Rock It Man Entertainment for my son's wedding, social hour and dinner. If I didn't already have our DJ we would have liked to keep him for the whole reception!!! He was so fun and entertaining, can play anything, took requests, and made everything more fun. Our guest just loved him and so did we!!! I would recommend him 100%!!! Thank you so much!!!"
Kathy Hallblade, Mother of Groom, Wedding Reception at Historic Hope Glen Farm, Cottage Grove, MN
"THEY KEPT EVERYONE INVOLVED FROM START TO FINISH"
"Jon and Cassondra did a fantastic job performing with their dueling pianos at Southfork Townhomes' National Night Out event. The crowd was very different, yet they manage to involve everyone and make it lively. The music was appropriate for all ages from pop to classic rock. I would definitely rebook and recommend anyone to book as well!"
Luckyna San, DK Living, Corporate Event at Southfork Townhomes in Lakeville, MN
"Great time at the Round lake Winery!!! Does a great job with requests. A definite must!!"
Daytona Westra, Sold-Out Public Show at Round Lake Winery, Round Lake, MN
"Excellent musicians! Lots of fun! Especially Jon Li!"
Joe Shipley, Family Member of Bride, Wedding Reception at Hotel Arista, Naperville, IL
why choose us?
We are proud to work with a select handful of the most experienced musicians and entertainers in our industry as well as the freshest new talent. Our entertainers have put on thousands of unforgettable shows for events throughout North America.

Our request-driven shows are more interactive and engaging than a DJ or live band.

We build each show around your song requests and perform thousands of songs that span many decades and genres.

Our musical comedy variety show is certain to be a hit at your next event! We love to take time to learn about your company and infuse parodies and comedic bits completely unique to your group.