Rock It Men & Women
Meet the faces of some of the men and women of Rock It Man Entertainment who ROCK IT each and every time they get up in front of an audience.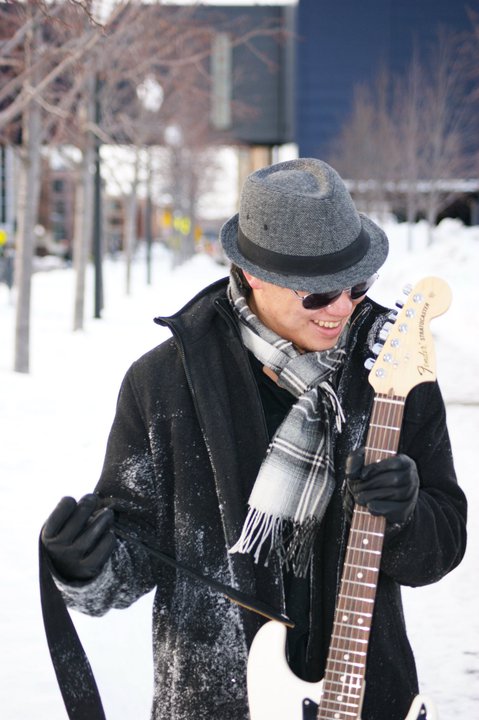 JON L. (Saint Paul, MN) is a musician of many talents who hails from the Twin Cities and is known for his ability to create and deliver music that connects with a wide variety of audiences and stays with them long after he leaves the stage. An accomplished classical pianist and seasoned multi-instrumentalist, Jon has been a natural performer since grade school. Growing up and during his teen years, when Jon's energy wasn't focused on winning piano competitions, he broadened his musical palette by leading worship at his church and teaching himself other instruments, including the guitar, bass, cello, and drums. The young artist has performed on stages in well-established venues across the globe from L.A. to Taipei.
With an extensive repertoire of thousands of popular songs spanning many decades and ranging from Billy Joel's "Uptown Girl" to Bruno Mars's "Uptown Funk", Jon is able to switch genres as easily as he does instruments. Jon's first performances as a dueling pianist were at the world-renowned Shout! House in Minneapolis and at various Axel's Bonfire locations in 2007. Two years later, he was invited to join a worldwide team of piano bar veterans in entertaining the mixed crowds of Singapore as part of the first Dueling Pianos show to grace the Asian continent.
Shortly after graduating with two bachelor's degrees in math and music in 2010, Jon accepted a position as a piano bar entertainer for Royal Caribbean Cruise Line. It was during this phase of his career that Jon truly began to master his craft as a solo entertainer, developing a hilarious personalized show that would cater to whoever he lured into the piano bar on any given night. Since returning from his last cruise ship stint as one of Carnival Cruise Line's best-reviewed entertainers in 2011, Jon has continued to build a successful career in the world of Dueling Pianos.
In 2014, Jon founded Rock It Man Entertainment. With his ever-broadening experience and network, he continues to recruit and work with some of the best all-around entertainers in the industry today. Currently Jon resides with his wife and daughter in Saint Paul, MN and travels the U.S. as a highly sought-after entertainer at weddings, private parties, and many of the country's most popular piano bar venues. Jon is also an accomplished songwriter and composer whose original songs have been played in musicals and on television and radio stations around the world. He has recorded two studio albums, "Finding February" (his debut solo album) and "Love That Lasts" (a collaboration with his also-musically-inclined better half).
A FEW OF JON'S FAVORITE SONGS TO ROCK: "Sir Duke", "Lose Yourself", "Let It Be", "Maybe I'm Amazed", "Amazing Grace", "Killing In the Name", and pretty much ANY song by Ben Folds Five or Coldplay (especially "Philosophy" and "Fix You")
TERRY B. (MINNEAPOLIS, MN) discovered his passion for piano at 11 years old. After his friend Greg taught him a song in the 6th grade, there was no looking back. His passion eventually led him to study music from 2007 - 2011 at McNally Smith College of Music, where he graduated with a Bachelor's Degree in Keyboard Performance. Since his time in college, Terry has been a part of many notable acts around the Twin Cities. These include playing with the Johnny Holm Band in 2009 and starting his Dueling Pianos career at the Shout House in Minneapolis, where he performed regularly for almost 6 years. He is currently playing with Dan Ristrom and The Throwdown, The Bluewater Kings Band, is a resident performer at Nye's Bar, plays in the worship band at Immanuel Fellowship Church, and of course loves having the privilege of playing a wide range of events with Rock It Man Entertainment. He has also placed in the top 3 in the MN State Fair Talent Show twice, allowing him to play the historical Grandstand. He is currently recording his first album of all original music and is excited to see what the future brings!
A FEW OF TERRY's FAVORITE SONGS TO ROCK: "Sister Christian", "Maybe I'm Amazed", "Thank God I'm a Country Boy", "Jessie's Girl", "Sweet Child of Mine", "What'd I Say", "Kashmir", and "Scenes From An Italian Restaurant"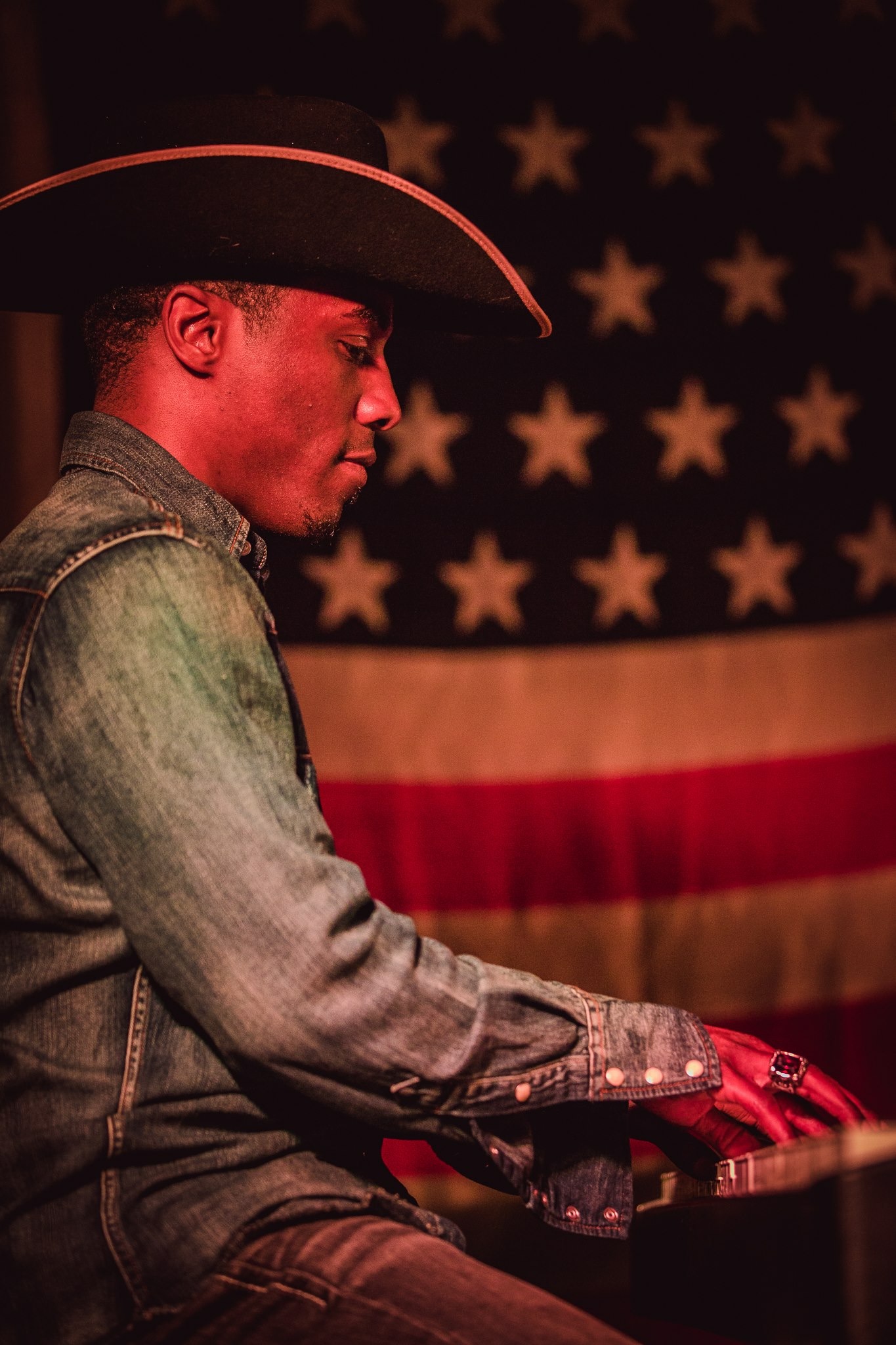 BRANDON C. (Columbus, OH) is a accomplished self taught multi-instrumentalist from North Carolina. He specializes in inner brand building management, marketing, and the nuts and bolts of on stage show entertainment. Currently as a Dueling Piano player you can catch him anywhere, in any state, anytime at high end clubs such as Hard Rock Cafe to sold out comedy clubs, corporate events, to blockbuster pvt parties. During shows you can find him on drums, bass, organ, or literally jumping off his trademark blue piano singing and leading the crowd in epic songs from all genres. Brandon went pro during his college years as he studied applied music theory from the Florida State University and practical music science with band management under BRSM. During this time he sought out his musical idol and relocated to work and be trained by him. He has made a great living since 2002 solely through music which includes royalties from songs and televised themed songs. And of course, he's not a stranger to the big stage. From arenas, live worldwide satellite televised broadcast, concert halls, mega church's.. Not just as a musician but also as music director. Several kids that Brandon mentored has gone on to also have full time music jobs working and traveling with national artists. His passion for music shines through in everything he does.

A FEW OF BRANDON's FAVORITE SONGS TO ROCK: "Mustang Sally", "Rockin Pneumonia and Boogie-Woogie Flu", "Something Like That", "Pride and Joy" and "Dream On"
CHRIS W. (MINNEAPOLIS, MN) started playing music in nightclubs professionally when he was 14 with his family's band in southern Minnesota. After graduating from Berklee College of Music, Chris engineered and produced recordings for solo artists, bands and other music in the Twin Cities.
He also wrote and produced many commercial radio spots that were broadcast in Twin Cities markets. In addition to being a piano tuner and technician, Chris played in bands on the east coast and the Midwest for 25 years. Now, after being on the piano staff at the legendary Shout House Dueling Pianos for 10 years, Chris is excited to continue to entertain audiences for Rock It Man Entertainment!
A FEW OF CHRIS's FAVORITE SONGS TO ROCK: Tom Jones" It's not unusual", any Stevie Wonder song, "Treasure" by Bruno Mars, "Jackson" by Johnny Cash, "The way you make me feel" by Michael Jackson, and "Tennessee whiskey" by Chris Stapleton.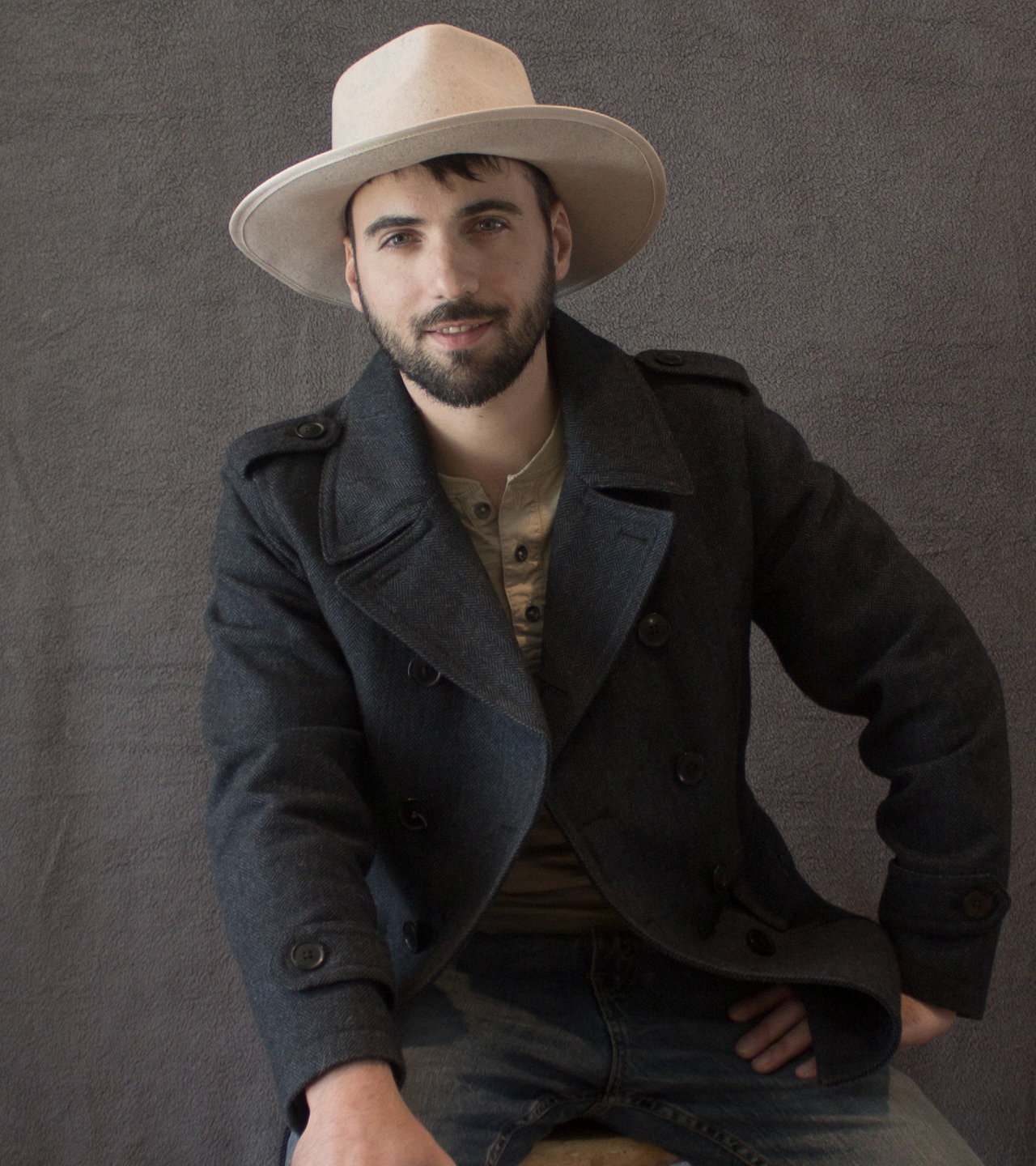 DEVIN R. (Springfield, MO) is a pianist/vocalist and guitarist originally from Seattle, Washington. As a professional musician over the last 20 years he has performed with bands on labels such as Drive Thru Records, toured on The Warped Tour and performed festival shows with artists from The Black Eyed Peas to Lifehouse. In 2005, while taking a break from the touring he discovered the dueling pianos industry and was hooked. Since then, he has entertained dueling piano audiences in every region of the United States. Known for his ability to keep crowds entertained with everything from the soft touch of Whitney Houston to the low growl of Metallica, Devin is also known as an accomplished and published professional visual artist represented by galleries across the country. "No matter how much success I find in art nothing can keep me off the stage" - Devin
A FEW OF DEVIN'S FAVORITE SONGS TO ROCK: "Devil went down to Georgia" , "Enter Sandman", "Purple Rain", "Ghostbusters", "The Joker" and "Bohemian Rhapsody"
ALAN S. (Minneapolis, MN) hails from Willingboro, NJ. Alan started playing piano in the 6th grade after learning alto sax. Following that initial spark, he was inspired to continue with music and picked up several other instruments. He got his feet wet with Dueling Pianos while studying Human Biology and Medical Technology at Michigan State University and never looked back. He'd found his niche. He founded a band in Lansing, MI called "Sloan", played with a Universal Artist Movement and has been the Musical Director for a number of musicals at Everett High School, along with his performance with the Everett Kids at the Lansing Juneteenth Festival. He continues to perform as a Dueling Pianist and is passionate about playing music for his church as well. Alan's musical influences include Stevie Wonder, Prince, Outkast and Jason Mraz
A FEW OF ALAN'S FAVORITE SONGS TO ROCK: "American Pie", "Somebody to Love", "Don't You Worry 'Bout a thing", and "Lingus" by Snarky Puppy
STEPHANIE B. (MINNEAPOLIS, MN / MILWAUKEE, WI) is an award-winning singer/songwriter from Cedarburg, Wisconsin. She has been playing piano for upwards of fifteen years, has been writing for eight, and has been singing all her life. At age thirteen Stephanie recorded her first album, Heartbroken Joker, consisting of ten original songs. At age fifteen she recorded a five-song EP titled Save the Day.
Throughout her music career she has played shows all around Wisconsin, including Appleton's Mile of Music, Steelbridge Songfest, Madison's Union Terrace, Turner Hall Ballroom, and Summerfest's KNE and U.S. Cellular Stages. Stephanie was nominated twice for The Wisconsin Area Music Industry (WAMI) Rising Star award and received both The Madison Area Music Association (MAMA) First Chair award as well as the award for Youth Female Vocalist of the Year 2015. Her original music has also placed her in the Wisconsin Singer Songwriter's Series (WSSS) Contest's top five two years in a row.
Now residing in Minneapolis where she continues to further her music career, we are thrilled to have Stephanie as one of our newest team members! Whether she's performing originals or covers, Stephanie's incredible artistry and passion for music shines through in every note she sings and plays on the piano. Keep on the lookout for this rising star!
A FEW OF STEPHANIE'S FAVORITE SONGS TO ROCK: "Lady Madonna", "Movin' Out (Anthony's Song)", "Radioactive", "Sweet Dreams (Are Made of This)", "Wish I Knew You"
CHRIS W. (Los Angeles, CA / Minneapolis, MN) is one of the most versatile and creative performing artists / songwriters around. Hailing from Minneapolis, Chris has been an active staple of the local music scene for more than a decade. As a founding member of the cover band The Big Strong Men, Chris has performed classic covers from the 70s to today at venues throughout the Twin Cities and beyond. In 2014, Chris and his wife Jennie began writing, recording and performing original pop music the band name Warehouse Eyes. Playing dozens of shows from small venues to large festival stages, they quickly built a following that continues to grow to this day.
In between performing original music and covers with his various bands and acts, over the past decade Chris has managed to build a solid reputation as one of the best Dueling Piano Entertainers in the industry. While maintaining his position as a house player at The Shout House in Minneapolis, Chris still finds time to travel to and perform at many of the Midwest's most well-renowned Piano Bars, including Blue Moon Dueling Piano Bar in Des Moines and Michael Murphy's in Oklahoma City. With an eclectic repertoire that includes almost every popular style of music from the past six decades, Chris is especially well-versed in hit songs from the 1980s and 90s.
Chris currently lives with his better half in Minneapolis, where he continues to perform regularly as one of Rock It Man's best entertainers in between writing, recording, and performing original music for Warehouse Eyes. He also enjoys playing the bass guitar on occasion. Always a crowd favorite, Chris consistently keeps his audiences thoroughly entertained and engaged with his outstanding musicianship and undeniable charm.
A FEW OF CHRIS'S FAVORITE SONGS TO ROCK: "Take On Me" by A-Ha, "How Sweet It Is" by James Taylor, "Devil Went Down to Georgia" by Charlie Daniels, "I Saw Her Standing There" by The Beatles, "No Diggity" by Blackstreet, and "My Girl" by The Temptations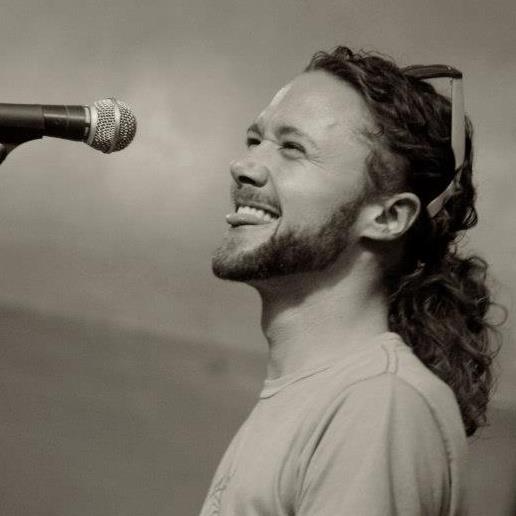 CORY B. (Los Angeles, CA / Minneapolis, MN) sang and trained as a pianist since the fourth grade and is now a highly sought after performance and studio musician in the Twin Cities area. He studied music, theatre and dance at the University of Minnesota-Duluth where he aided a handful of productions, including Guys and Dolls and Sweet Charity as Musical Director.
In addition to being a talented dueling piano player, Cornell is a core member of the popular funk, rock and blues band Root City who still loves to sing, dance and entertain. Seeing the world is his most recent dream, which he hopes to achieve as he continues his inspiring adventure with Rhythmic Circus. You may have even seen their internationally-renowned act on the hit television show "America's Got Talent", where they wowed the judges in 2015 and become an instant hit!
A former Minnesotan currently residing in Los Angeles, he performs throughout North America and returns to the Midwest regularly to perform with us. We are honored to have Cory in our core lineup of entertainers at Rock It Man Entertainment!
A FEW OF CORY'S FAVORITE SONGS TO ROCK: "Round In Circles" by Billy Preston, "Shut Up and Dance" by Walk the Moon, "Can't Stop the Feeling" by Justin Timberlake, "Forever and Ever Amen" by Randy Travis, and "All of Me" by John Legend
DANNY W. (Minneapolis, MN) has a love for music that runs deep, having grown up in a musical family and studied music basically his entire life. A multi-instrumentalist who has honed his skills in piano, vocals, tabla, and sitar, his primary expertise is percussion. Danny played drums with the top marching band in the state of MN and studied drums under Steve Gould through college at Bethel University. His band Caris developed a reputation locally as an innovative and compelling musical group. He now plays drums for Eagle Brook Church as well as events for Rock It Man.
In addition to his incredible musical talent, Danny also has worked as a c0mputer programmer and in 2017 started an innovative hammock company: Superior Gear. Their insulated hammocks claim the title as the World's Coziest Hammock and they also sell the World's Lightest Hammock at only 4 ounces.
A FEW OF DANNY'S FAVORITE SONGS TO ROCK: Just about anything by Radiohead or Coldplay
CHRIS H. (Nashville, TN) was introduced to music at an early age. He found Dueling Pianos at age 25 when he was the house drummer at the Penguin Piano Bar in his home town. Two years later he began Dueling Pianos full time and hasn't looked back since. While he is an accomplished pianist and percussionist, Chris's primary instrument is his voice. Through years of technical work and study of artist such as Brian McKnight and Boyz ll Men, Chris has developed his own fluid R&B style that offers a fresh interpretations of any songs he plays.
A FEW OF CHRIS'S FAVORITE SONGS TO ROCK: "Rock With You", "Tiny Dancer", "Pony", "Stand By Me", "Billy Jean", "I Don't Trust Myself With Loving You", Can't Stop The Feelin"
MELISSA M (Minneapolis, MN) has performed a variety of musical theater around the city. She continued to hone her piano skills in college and picked up bass guitar and drums. Melissa has since starred in Solo Piano Shows on cruise ships in the South Pacific, worked for Howl at the Moon venues across the United States and is currently based out of the Twin Cities, MN as a Dueling Pianist playing for various venues and private events. Since picking up improvisational theater as a side hobby, she loves to infuse wit and comedy into her shows and connect with each audience in a unique way.
A FEW OF MELISSA'S FAVORITE SONGS TO ROCK: "Part of your world" (Little Mermaid), Lady Gaga or "Love Song" (Sara Bareilles)
DAVE D. (Charleston, SC) started playing piano at age 3, and was a full time performer by age 17. After high school, he attended and and graduated from Musician's Institute in Hollywood, CA. He has lived and worked in Washington DC, Nashville, Hollywood, and now calls Charleston, SC home. In addition to his solo career, Dave is a lifetime professional musician, and has worn many hats in the industry since 1996. From his experience as a band director on cruise ships, to his recording experience, to his original compositions for hit video games and commercials, to his extensive performance background in various bands and groups around the country – Dave has done it all! He even worked with national acts as a producer for NSYNC, Peter Gabriel & Tori Amos and was the opening act for groups such as Everclear, Eddie Money, and Marshall Tucker Band.

A FEW OF DAVE's FAVORITE SONGS TO ROCK: "I Want it That Way", "Bohemian Rhapsody, "Lose Yourself", "Ring of Fire", and "Crocodile Rock"
TODD C. (Warren, OH) has been performing dueling piano show since the late 90's. With a catalog of thousands of songs and hundreds of shows, he offers an incredibly complete and hilarious show. Pianist Todd holds a Master's degree from the Dana School of Music in piano performance. He makes his living playing and singing in a different city almost every week. Residing in the Warren, Ohio area, he performs "sing alongs" at local retirement communities, clubs, and restaurants.
A FEW OF TODD's FAVORITE SONGS TO ROCK: "Imagine", "Your Song", "Lately", "Invitation to the Blues", "In My Life"
STEPHEN W. (St Louis, MO) has been a dueling pianist since 1991 debut in St. Louis, Missouri at Keys. Stephen has been a house player in Las Vegas, Houston, Sacramento, Little Rock, as well as playing all over the United States as a freelancer. As a solo pub performer, Stephen has played in Hong Kong, Norway, Ireland, Switzerland, and Holland.
Besides dueling pianos, Stephen is a keyboardist and continues to play with bands and duos around the St. Louis area, where he is now based.
BECKI W. (St Paul, MN) is Rock It Man's resident expert in classical music though she also boasts a broad repertoire in religious, folk, broadway, holiday, patriotic & classic songs.
An early lover of music, Becki started learning piano as a child and honed her classical skills alongside her incredible ear for picking up tunes just by listening. In high school she performed with The Young Americans, and continued to study music by double-majoring in music composition and piano performance at Biola University where she met her husband, Paul. They spent 11 years as missionaries in Kenya building the music department at Daystar University. In addition to their work at Daystar, they recorded 2 albums of original compositions and performed countless duos in churches across the United States.
Becki's prolific compositions include the published work "Little Hands", albums "Furlough" and "River of Life" as well as a handful of children's musicals. Be sure to ask about her services writing custom original compositions for weddings which she has done on 3 occasions for very delighted couples for their wedding ceremonies!
No stranger to choral music as a singer, accompanist, and director, she has had the joy of accompanying a number of male choruses in the Twin Cities, MN and continues to direct a children's choir at her church.
Following her Masters in Music Education from the University of Minnesota, she has continued to pursue the realm of education and currently manages the Office of Field Placement at Saint Mary's University in Minneapolis, MN. Rock It Man LOVES when Becki can bring her incredible talent for wedding ceremonies or other events because no one quite brings her skill set.

A FEW OF BECKI'S FAVORITE SONGS TO ROCK: : "I love a Piano", "White Christmas" or just about anything by "Rodgers and Hammerstein"
TOM B. (Tulsa, OK) has been playing piano professionally for over 35 years. Beginning as a multi-keyboard player with dance bands and show bands in the 70's and 80's, Tom eventually gravitated to Dueling Pianos in 1989. He has become one the best known and longest working duelers in the country. He has worked all over the United States, Canada, Europe, the Caribbean, and on cruise ships. He has performed in all types of venues and for all kinds of crowds.
Tom's primary goal at every show is to include everyone in the performance: the audience, staff, and fellow musicians. With his vast repertoire and engaging persona, crowds of all types find themselves clapping and singing along. In the summer of 2010, Tom was asked to create an act for a local outdoor venue, the result: The Fabulous Two Man Band. With his friend and very capable drummer, Roger Nottestad, the Two Man Band can now be seen several nights weekly showing crowds a great time.
CASSONDRA R. (Minneapolis, MN) is one of the hottest musicians on the Twin Cities music scene. Her spunky personality, quick wit, and undeniable talent make her nearly impossible not to fall in love with whenever she performs!
For years she has made a profession out of playing and singing for weddings, corporate events, and clubs. In one of her more recent ventures, Cassondra began dipping her feet into the dueling pianos scene and was a founding member of two acclaimed dueling piano acts– Duelly Noted and The Northern Girls.
In addition to performing regularly, Cass also teaches private piano and voice lessons and fronts various corporate bands such as: Blue Water Kings, George Faber and the Icons, The Dap Squad and the MVP (Most Valuable Players). From being the lead vocalist at a resort in Mexico to cruise line work in Alaska, Hawaii, San Diego, Seattle, and Canada, she has taken her talents all around this side of the globe.
If you're looking for a humorous show, great voice, glowing stage presence and an extensive song selection, then look no further – Cassondra is the gal for the job!
A FEW OF CASSONDRA'S FAVORITE SONGS TO ROCK: "Black Horse & A Cherry Tree" by KT Tunstall, "Teenage Dream" by Katy Perry, "Hurt So Good" by John Mellencamp, and "Shoop" by Salt 'N Pepa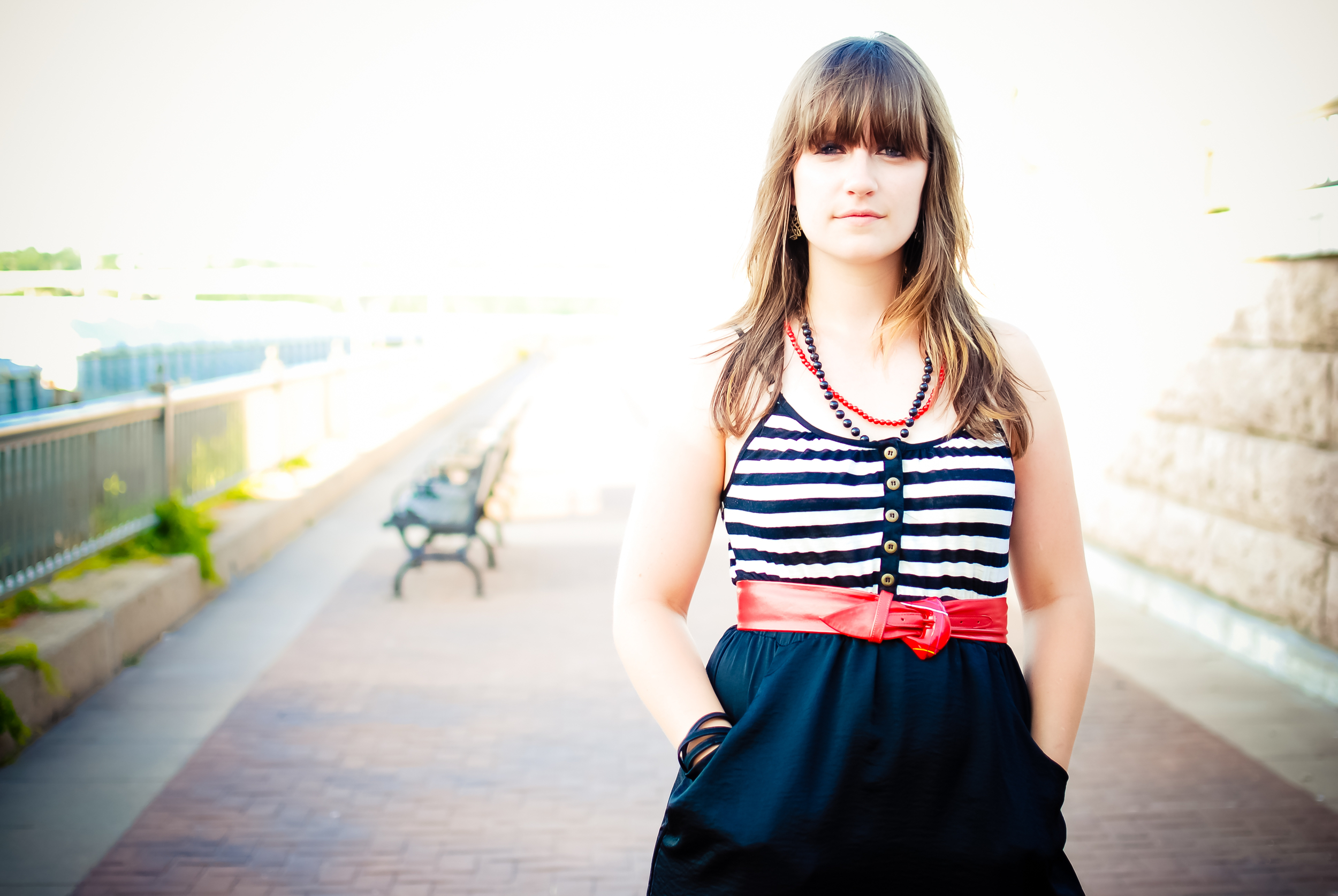 JACY S. (Minneapolis, MN) – a Minneapolis born-and-raised performer and songwriter – has been involved with many acclaimed musical acts and organizations throughout the Twin Cities and abroad over the past 9 years, including a stint as the lead vocalist on Carnival Cruise Lines.
As a 2009 graduate from McNally Smith College with a bachelors degree in Vocal Performance, she has had the privilege of studying with many talented musicians including Judi Donaghy Vinar, Lori Dokken, Erin Schwab, Alicia Wiley, Kristin Sponcia and Jennifer Parker.
In addition to releasing two original albums: Everyone Needs Faith and Take Your Best Shot, Jacy has been honored to perform two years in a row for Happy Birthday Janis - a Janis Joplin Tribute show held annually in January and was also selected to sing an original song at The Nerim International Convention in Long Beach, CA for a 13,000+ audience.
In 2013 she and her best pal Cassondra started The Northern Girls dueling piano show and have perfected their show bringing sarcastic comedy sure to add high entertainment value to any event. Jacy's rare stage presence stems from her passion for music and her approach to "play every show as if it were my last".
A FEW OF JACY'S FAVORITE SONGS TO ROCK: "Oh Darling" by The Beatles, "Put Your Records On" by Corinne Bailey Rae, "Crazy On You" by Heart, and "Love Song" by Sara Bareilles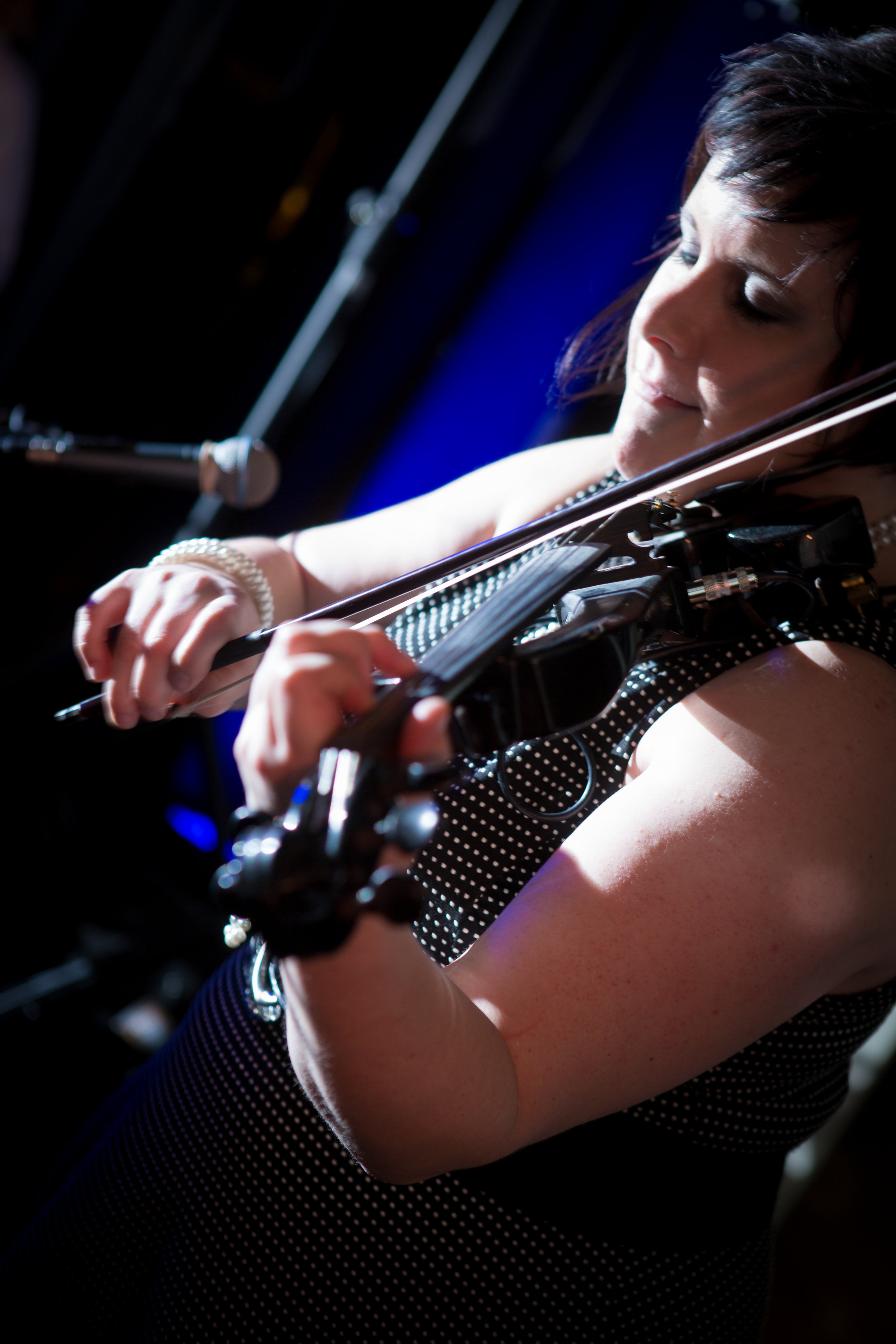 HANNAH D. (Kansas City, MO) hails from Amarillo, Texas, where she studied Suzuki violin from the age of 4 and was an active member of the Amarillo Opera Company from the age of 5 until she graduated high school. Hannah moved to Kansas city in 2000 to study violin performance at UMKC Conservatory of Music.
She stumbled upon dueling pianos in 2008 and quickly made a thriving career out of performing and ROCKING everyone's favorite songs on the piano and fiddle. She is now one of the most well-renowned and sought-after dueling piano players in the world, traveling to the hottest clubs and wowing audiences every time with her undeniable talent!
From Kansas City to Oklahoma City, Hannah enjoys performing throughout the U.S. showcasing her talents as a regular staple at some of the hottest piano bars in the Midwest, including Michael Murphy's Dueling Pianos, The Penguin, and Blue Moon Piano Bar. Outside of her thriving piano bar career, she still keeps up her impressive classical chops on the violin. Once a year in Portland, OR, she performs a classical concert with the other talented members of her string quartet.
With her husband Brett, Hannah currently resides and Kansas City, where they love cheering on their favorite sports team, the Royals. In October of 2014, we were honored to have Hannah in our "starting lineup" of musicians when we were asked to perform at Kauffman Stadium for the Royals' World Series Gala – celebrating the biggest thing to happen in K.C. sports since their last World Series stint in 1985!
A FEW OF HANNAH'S FAVORITE SONGS TO ROCK: "I Will Always Love You" by Whitney Houston, "What's Up" by 4 Non Blondes, "All About That Bass" by Meghan Trainor, and "Ants Marching" by Dave Matthews Band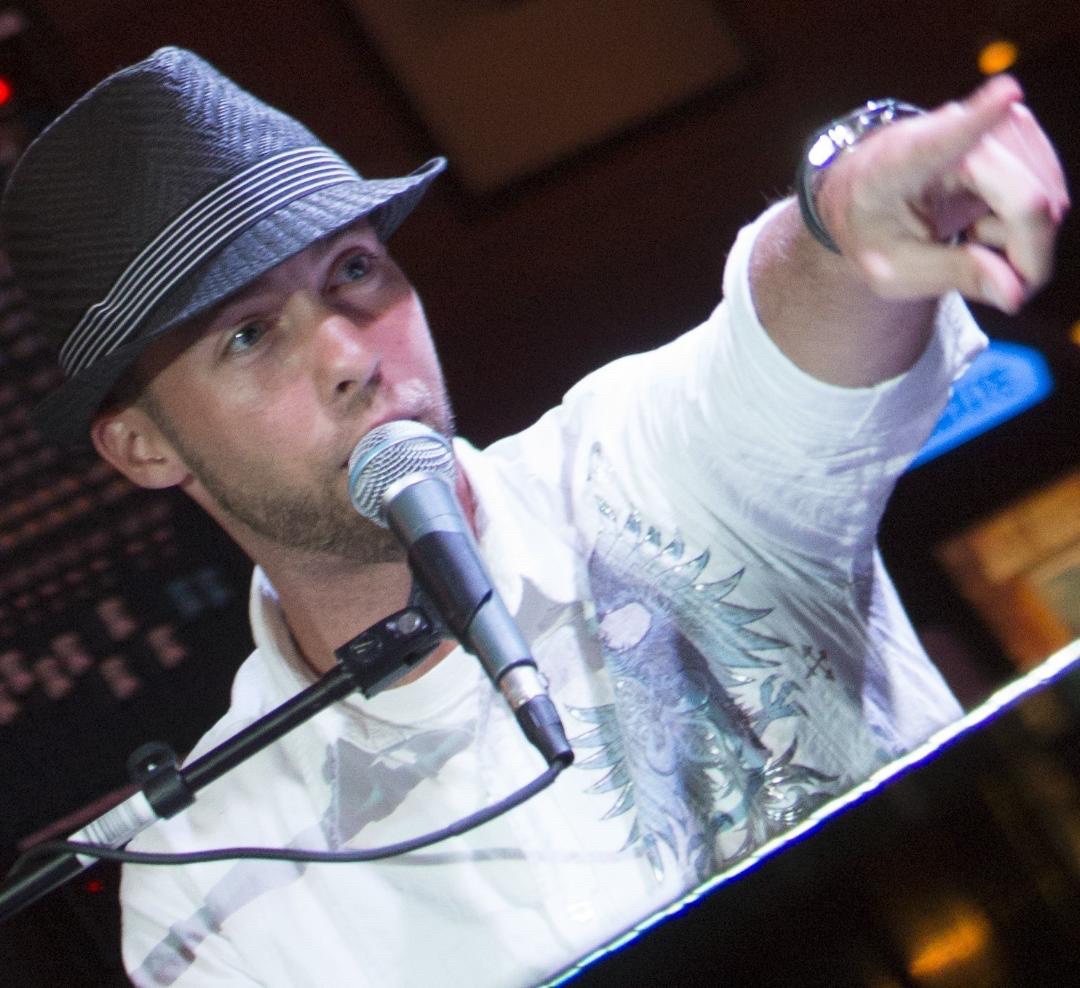 JASON W. (Springfield, MO) is one of the hottest up-and-coming singing piano entertainers in the Midwest. He started performing in dueling piano bars and local venues around the Ozarks for the past several years. Since then, his endeavors have expanded to take Jason all over the country. As of the summer of 2015, we are proud to have him as one of the newest entertainers on our amazing team at Rock It Man Entertainment.
Intimate afternoon winery ambience, private events, weddings, and high energy shows for audiences of over a thousand are just a few of the many settings that Jason has thrived in as a performer. His impressive repertoire covers everything from old country classics to rock and roll, as well as the hottest hits on the radio today.
Jason is currently residing in a small community, near Branson, MO with his lovely wife, Karri, and two beautiful daughters. Jason and his wife enjoy spending as much time as possible doing things as a family, such as boating, traveling, visiting parents and grandparents and entertaining friends in their home. Some of his other interests include volunteering with special-needs young people, volunteering at a local animal shelter, running in charity races, and working on his own landscaping.
A FEW OF JASON'S FAVORITE SONGS TO ROCK: "Mack the Knife" by Bobby Darin, "Joy to the World" by Three Dog Night, and Medley of "Dirt Road Anthem" by Jason Aldean & "Timber" by Pitbull & Ke$ha
KATY M. (Chicago, IL) is a world-class entertainer and musician based out of Chicago. As a dueling and solo piano player, she has performed throughout the US, Germany, and at Sea. She also works as a Music Director for sketch and improv comedy. Previous credits include Music Director for Second City's National Touring Company and at sea onboard the Norwegian Spirit.
Katy has had original songs and sketches performed in such reviews as Baby Got Stats! at Donny's Skybox and Mommy Dearest at Comedy Sportz as well as Second City's National Touring Company.
KATY'S FAVORITE SONGS TO ROCK: "Sweet Home Chicago" – "Music is very nostalgic for me, so any song that reminds people of a period in their life or a certain experience they shared with a friend or loved one is really what I love."
TROY N. (Chicago, IL) is unquestionably one of the most dynamic performers and experienced entertainers that Rock It Man Entertainment has to offer. Over the past few decades, Troy has created a distinct and energetic, fun-filled, thrilling, interactive musical sensation! He uses his unparalleled musical talent and comedy to capture the best elements of the wildly popular dueling pianos entertainment concept.
Mixing his own premium blend of family-friendly entertainment with his years of theatrical performance and production experience to create a one-of-a-kind entertainment thrill-ride, Troy is perfectly suited for corporate, concert, theatrical, and private events. Troy brings an electric energy to any stage, anywhere. He has been the headline entertainer in many parts of the world in places such as Amsterdam, Cancun, Norway, Paris, and Ireland. Seasoned in the grit of New Orleans and the flash of Las Vegas, Troy's love of entertaining remains in the city he calls home – Sweet Home Chicago! He has opened for Ray Charles and played at such places including the Redhead Piano Bar, Howl at the Moon, Grand Central, Sluggers Dueling Piano Bar, the Art Institute of Chicago and the Field Museum.
In addition to being a phenomenal classically-trained pianist, Troy is an accomplished multi-instrumentalist. When you book Troy for your event, prepare to be wowed by his incredible skills on the blues harmonica. His musical diversity, personal charisma, and comedic exuberance are a must have at any event!
A FEW OF TROY'S FAVORITE SONGS TO ROCK: "Riders On the Storm" / "Roadhouse Blues" by The Doors, "Sweet Home Chicago" by Blues Brothers, "Lady Be Good" by George Gershwin, "Bad Moon Rising" by CCR, "Summer Wind" by Frank Sinatra, and "You Are My Sunshine" (on accordion)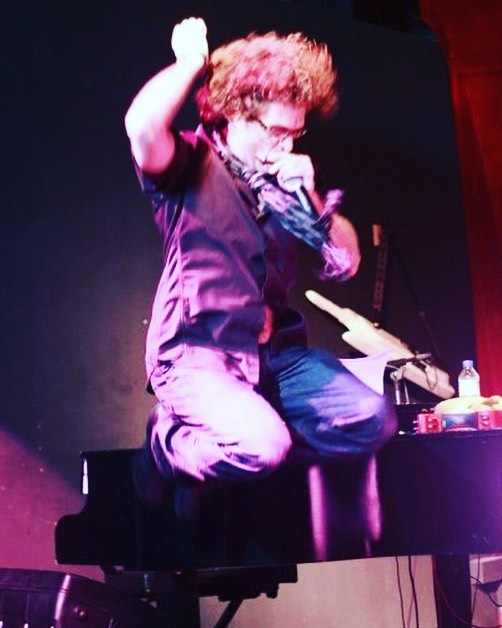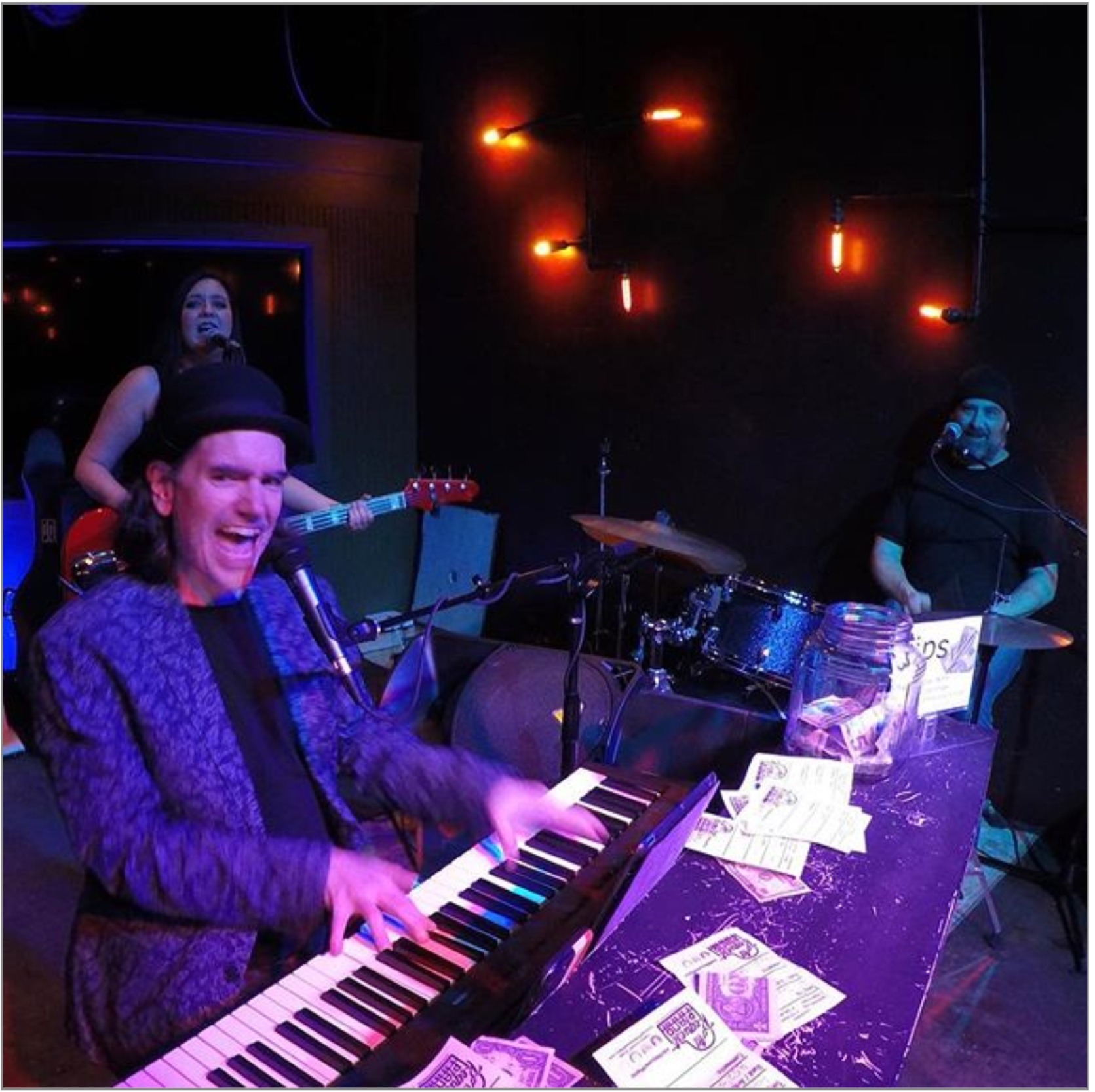 DAN H. (Austin, TX) People are always amazed by the amount of energy Dan brings to his show. He learned how to play piano by listening to Jerry Lee Lewis, and Dan has an appreciation for all musical styles. He has a vast knowledge of music and no matter the situation, Dan puts on a riveting show!
Since 2006, Dan has been taking requests at piano bar shows around the country. His first request-based show was at a small club in Broad Ripple, Indiana, where he was part of a Dueling Piano team for about a year. He then moved on to work with the Indianapolis team at Howl At The Moon through 2010.
A move to central Texas at the end of 2010 brought even more work Dan's way when he began working with a local club owner, and then also with a local booking agent, while simultaneously becoming the regional contact for all private parties from Howl At The Moon's private event division, Howl2Go. This was in addition to all the private events booked elsewhere! He regularly works with the best-of-the-best drummers and piano players at clubs, festivals, and private events. Dan performs 200+ shows each year.
Dan has also performed professionally since 1993 with many bands including Dr. Duke Tumatoe and the Power Trio, an Elvis Presley tribute artist, Paul Butler, Blues Harmonica Sensation Rob Roy Parnell, The Hill Country Gentlemen and his original act, DanHolmesGroup.
A FEW OF DAN'S FAVORITE SONGS TO ROCK: "Jack & Diane", "Pour Some Sugar On Me", "Folsom Prison Blues", "I Will Survive", "Don't Stop Believing", "Brown Eyed Girl", and "Friends In Low Places"
DANIEL L. (Minneapolis, MN) has been playing violin and guitar for 23 years. He covers every style from classical to bluegrass to jazz and hip hop and everything in between. Daniel (a.k.a Danny) got his start when he was 6 and his mom asked what sport he wanted to play and he enthusiastically said "Violin! Like you, Mom!" He studied at New York University and lived in New York City for 9 years and has since come back to the Twin Cities for more musical freedom. In his own words "Musical Freedom means hearing the air vibrate with music around you and having the skills to instantly express whatever is in your heart in relationship to that context of what is being played."

A FEW OF DANIEL'S FAVORITE SONGS TO ROCK: "The Devil Went Down to Georgia", "I'm the talk of the town" by Don Reno as well as anything by Red Smiley or Sally Goodin.
MIKE G. (Minneapolis, MN) leads the pack in his skills as a drummer and artist. Over the last decade, he has worked extensively at local, national, and international levels as a touring and session drummer. He toured heavily from 2013-2016 with the dream-pop band, On An On and has also performed with numerous local artists like Al Church, Aaron Rice, Fort Wilson Riot, Brianna Kocka, Zoo Animal, The Teddy Holidays, Warehouse Eyes, and Under Violet. His drumming has been featured on advertisements ranging from Target to Harley Davidson.
In addition to playing drums, he also enjoy playing guitar, piano, and singing, most notably, in his own project, Val Son. In addition to his recording and performance schedule, he teaches private lessons in the surrounding metro area as well as through the St. Paul Public School district.

A FEW OF MIKE'S FAVORITE SONGS TO ROCK: "Use Me", "Superstition", "Celebration", "September" or Anything by The Beatles
MIKEY B. (Minneapolis, MN) is a seasoned piano player with 13 years of experience at the former Shout House Dueling Piano Bar in Minneapolis and many years of musical experience playing drums, guitar, and singing in various local acts. Starting at the early age of 9 in his dad's old time and country band playing drums, he went on to earn a percussion degree from Music Tech in Minneapolis where he also received the outstanding student award for his graduating class. After graduation, he played drums in a few bands such as Inside Out, Rave On, and Stryker where he started to play piano professionally. Playing at the Shout House from 2005 to until its closure in 2018, he now enjoys playing with Rock It Man Entertainment every chance he gets.
Mike also enjoys spending time with his family and watching his children in their extracurricular activities. His daughters, Taylor and Katie, participate in competition dance lines. His son, Dylan, is very musically inclined and following in his father's footsteps, and Mike is very proud of them all. He works a full time day job at Reese Enterprises in Rosemount Monday through Friday and keeps the home fires burning.
A FEW OF MIKEY'S FAVORITE SONGS TO ROCK: "Great Balls of Fire", "Crocodile Rock", "A Pirate Looks at Forty", and the entire Rolling Stones catalog.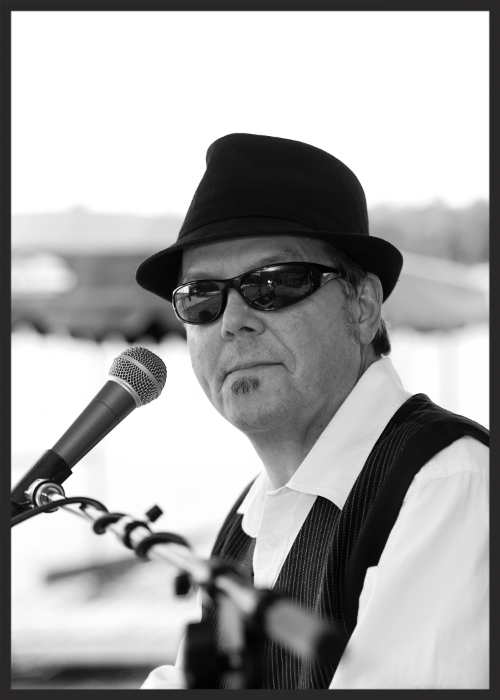 MARK M. (Saint Paul, MN) has been performing and doing studio work in the Twin Cities and parts north for the past 30 years as a solo artist and with numerous bands including The Mraz Brothers Band, The Mill City Players, Mother's Hot Dish, Raggs, and is also a frequent first-call substitute for local bar bands.
Experienced in the dueling piano circuit, Mark is a master at playing song requests and always creates a unique connection with his audience. He is an extremely versatile singer-pianist specializing in popular music of the past 50 years. His repertoire includes hits from such classic artists as Billy Joel, Elton John, Frank Sinatra, The Eagles, James Taylor, The Beatles, Neil Diamond and more.
Mark has been a music teacher in the Burnsville schools for over 30 years. Despite his busy teaching schedule, he continues to perform almost every weekend and satisfy his passion of bringing joy to the lives of others through his music, entertainment, and rock & roll.
A FEW OF MARK'S FAVORITE SONGS TO ROCK: "I Did It My Way" by Frank Sinatra, "Desperado" by The Eagles, and "Tiny Dancer" by Elton John
JORDAN M. (Kansas City, MO) spent much of the early years of his life in Topeka, KS realizing and cultivating his passion for music. After high school, Jordan moved to Lawrence, KS and started attending the University of Kansas, where he studied Health, Sport, and Exercise Science. It is during his time at KU where he was introduced to dueling pianos for the first time. One night, after paying the $20 stage fee, Jordan played the drums on a few songs and made such an impression that he was offered a job as the house drummer for the bar that very night.
In 2011, Jordan moved to the greater Kansas City area to continue his education as a Doctor of Chiropractic at Cleveland Chiropractic College. Over the past 5 years, Jordan has built up a strong reputation as one of the most energetic drummers to ever play in the dueling pianos circuit. He is currently one of the most in-demand musicians in the industry, adding his remarkable energy to any show whenever he takes the stage. If you're lucky enough to catch Jordan at one of our shows, you just might get to experience him taking a break from the drum set and rocking some Jerry Lee Lewis on the keys!
A FEW OF JORDAN'S FAVORITE SONGS TO ROCK:
"Rock & Roll" by Led Zeppelin, "Can't Hold Us" by Macklemore & Ryan Lewis, and "Great Balls of Fire" by Jerry Lee Lewis
We're proud to have more of the best entertainers across North America joining our team all the time!

ALISSA (St Louis, MO) - BIO COMING SOON
BILLY (Phoenix, AZ) - BIO COMING SOON
CHARLIE (Minneapolis, MN) - BIO COMING SOON
COLLIN (PHOENIX, AZ) - BIO COMING SOON
CHARLIE (Minneapolis, MN) - BIO COMING SOON
JAMI (Denver, CO) - BIO COMING SOON
JEREMIE (Des Moines, IA) - BIO COMING SOON
NICKY (Appleton, WI) - BIO COMING SOON
PJ (Des Moines, IA) - BIO COMING SOON
SAMI (Detroit, MI) - BIO COMING SOON
STEVE (Minneapolis, MN) - BIO COMING SOON
WHITNEY (Des Moines, IA) - BIO COMING SOON
ZACH (New Orleans, LA) - BIO COMING SOON